Since the turn of the century, the introduction of digital technology into life sciences fields has resulted in improved speed, efficiency, and a reduction in human error.1 Recently, these advancements have been introduced into pathology applications. From advanced imaging to automated microarraying systems, digital pathology has enabled laboratories to achieve increased levels of efficiency, collaboration and throughput. Just as important, these technologies have opened new, unprecedented avenues for analyses.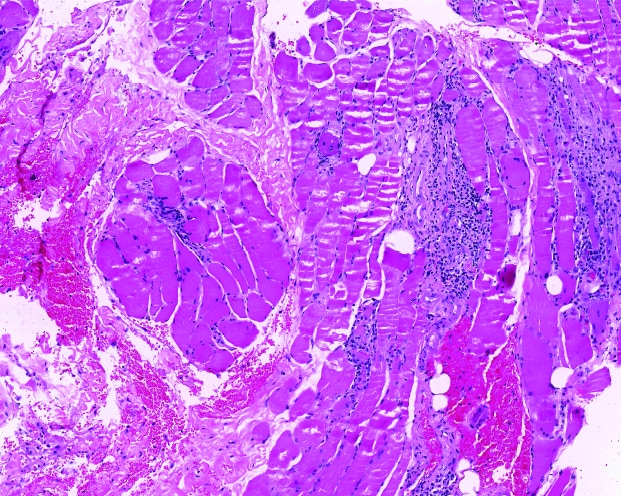 Whole-slide scanning—currently regarded as one of the most promising avenues for the future of research and medicine, especially for cancer and other complex diseases—offers one of the most dynamic applications of digital technology to the pathology workflow. What were formerly time-consuming manual tasks can now be complete faster and more accurately.1, 2 A high-resolution image (brightfield or fluorescence) is created from conventionally prepared histology glass slides and then can quickly be reviewed and analyzed right at the pathologist's desktop display.
Advanced digital analytic tools streamline the process of counting and identifying cells and other structures from a sample, reducing processing time and eyestrain alike. The digital workflow also affords an easy method for the reference and comparison of multiple slides. These automated processes are key to reducing inter-operator variability in testing, a major source of errors in pathology and histology laboratories, and prepares the pathology lab for the future of increasing use of artificial intelligence tools in tissue analysis.
Expert Opinion: "…hand-counting of tumor cells took an estimated 100 hours per slide compared to 3 minutes using automated image analysis, demonstrating the efficiencies that targeted image analysis techniques can bring."1, 2
The impact of digital technologies reaches beyond imaging with systems that automate the process of creating tissue microarrays, creating uniform spreads of tissue for DNA extraction, staining, and other procedures allowing for completion far more quickly and accurately than manual processes.
Perhaps the greatest asset that digital pathology offers is collaboration. Digital pathology information, complete with images, tags, markings and notes, can be stored on shared servers and made available to labs anywhere in the world, often within minutes of digitization. Team analyses and diagnostics, second opinions and student training are easier than ever using digitized samples. Unique labeling systems that travel with these images prevent later misidentification no matter how many pathologists receive them. Laboratory information systems can link all digital pathology images for a specific case together to prevent information loss and facilitate cooperation. Real-time teleconsultation and tumor board reviews for oncology cases are easier than ever once pathology samples are digitized. Training new pathology students is much easier when learning how to read an analyze tissue samples does not involve eyestrain-inducing microscopes and detailed information can follow each slide wherever it goes. With physical slides never needing to leave the lab that created them and labeled high-resolution images available from anywhere, pathologists can focus their time where it matters – studying and understanding the relationship between illness and tissue morphology.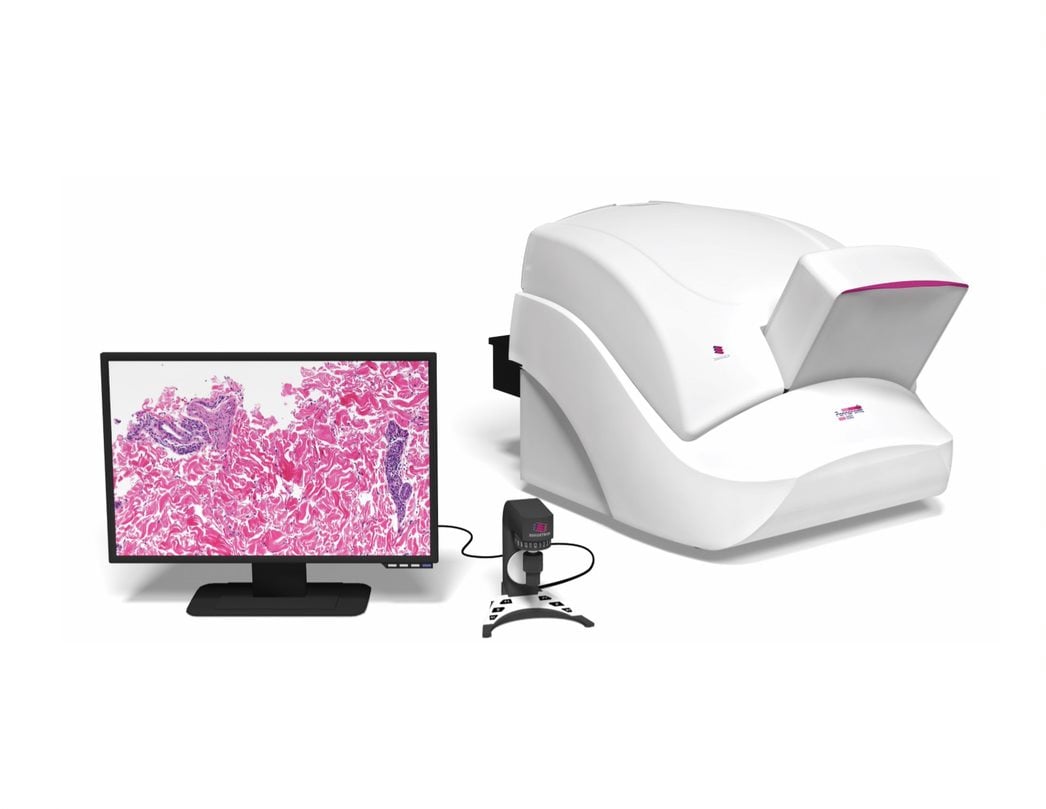 3DHISTECH digital pathology instruments and software, distributed by Thermo Fisher Scientific, features a wide variety of digital pathology tools to improve workflow and bring laboratories into the information age. 3DHISTECH slide scanners include models designed for individual slides, such as the Pannoramic™ Desk II, all the way up to the Pannoramic 1000 that can automatically process up to 200,000 slides per year, and can additionally scan double-width slides commonly used for whole-mount applications.
Most 3DHISTECH slide scanners feature auto-loading cassettes that enable high-throughput processing without direct supervision. For gross examination prior to microscopy, the 3DHISTECH MacroStation is a grossing table with a high-resolution camera that connects to the same computer systems and programs as 3DHISTECH's slide scanners.
The 3DHISTECH image management system, consisting of the CaseCenter and CaseViewer programs, allows for streamlined and integrated analysis of the images processed by the scanners. CaseCenter links the scanner software to a network and to CaseViewer, and CaseViewer allows the user to review and analyze images stored on the CaseCenter network. CaseViewer allows the user to easily zoom in and out, compare images, add annotations, take measurements, and manipulate the color, contrast, and brightness of the image. QuantCenter, an optional add-on within the CaseViewer software, is designed for quantitative image analysis based on tissue recognition. This software solution can become the center of a digital pathology lab's operations, and keeps what could otherwise be a bewildering array of samples from multiple sources being treated in multiple ways neat and traceable.
Expert Opinion: "We validated MembraneQuant application of Pannoramic Viewer platform by finding an almost perfect correlation between digital and semi-quantitative evaluation of HER2-IHC slides.3
3DHISTECH also offers the TMA Grand Master and Master II tissue microarrayers. These microarrayers can take hundreds of cores ranging from 0.6 to 2.0 mm in diameter from multiple tissue blocks and create microarrays for future sectioning, staining and analysis. With the same process, they can deposit tissue cores directly into PCR tubes, setting up hundreds of DNA extractions at once. 3DHISTECH's barcoding system means that slide scanners and other devices can automatically associate each image to match its physical origin, reducing identification errors between users and labs. Furthermore, these images are connected to their case file, enabling entire dossiers to be delivered to collaborators and consultants around the world.
Digital Pathology brings the best of the digital age into the pathology lab. Delivering speed, efficiency, portability, organization, and integration, 3DHISTECH digital pathology instruments and software can take your pathology lab to the next level. Discover ways you can improve your laboratory's digital pathology or histology workflow, with solutions from 3DHistech, click here.
3DHISTECH instruments are currently available for Research Use Only in the United States.

Contact us for more information

References
1. Griffin, J. & Treanor, D. (2017) "Digital pathology in clinical use: where are we now and what is holding us back?" Histopathology 70 (pp. 134–145).
2. Hamilton PW, Wang Y, Boyd C et al. (2015) Automated tumor analysis for molecular profiling in lung cancer. Oncotarget 6 (pp. 27938–27952).
3. Micsik, T. et al. (2013) "Is HER2 amplification predictable by digital immunohistochemistry?" Diagn. Pathol. 8 (p. S14).